Bespoke Oak Framed Garages
At Premier Garden Offices we can build any type or size timber framed garage in Dorset & Hampshire.
More than just extra space.
Get Incredible Garden Outbuilding Design!
[ Near Me ]
Bespoke Oak Garages Hampshire
Bespoke Oak Framed Garages Installation
Premier Garden Offices have been expertly crafting timber-frame outbuildings and garden rooms across Dorset, Hampshire and Wiltshire since 2014. Our unsurpassed quality, bespoke craftsmanship and commitment to our customers has ensured our success only continues to grow. So if you're looking for a luxurious, tailor-made oak garage, you've come to the right place.
Why A Timber Frame Garage?
A timber frame garage is a truly desirable addition to your property, driveway or garden. As well as being generally cheaper than a concrete or brick garage, they have natural insulation, and are therefore inherently less prone to condensation. And, of course, the purely natural aesthetic will beautifully and practically complement any home. There has never been a better time to consider acquiring a timber garage, but at Premier Garden Offices we go one step further – we give you a bespoke, individualised product that will add a wonderful personal touch to your property.
Premium Timber Framed Garages no matter the price point.
Get Incredible Bespoke Garage Design!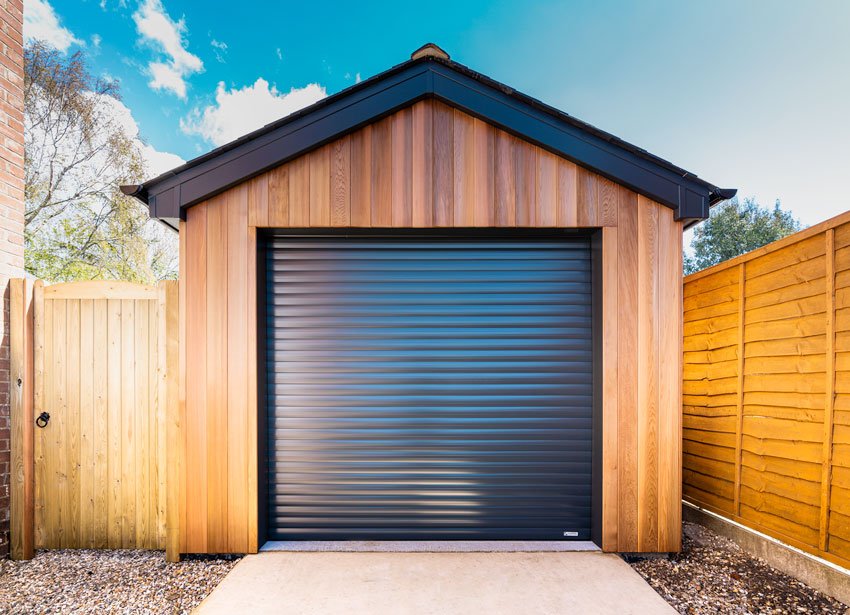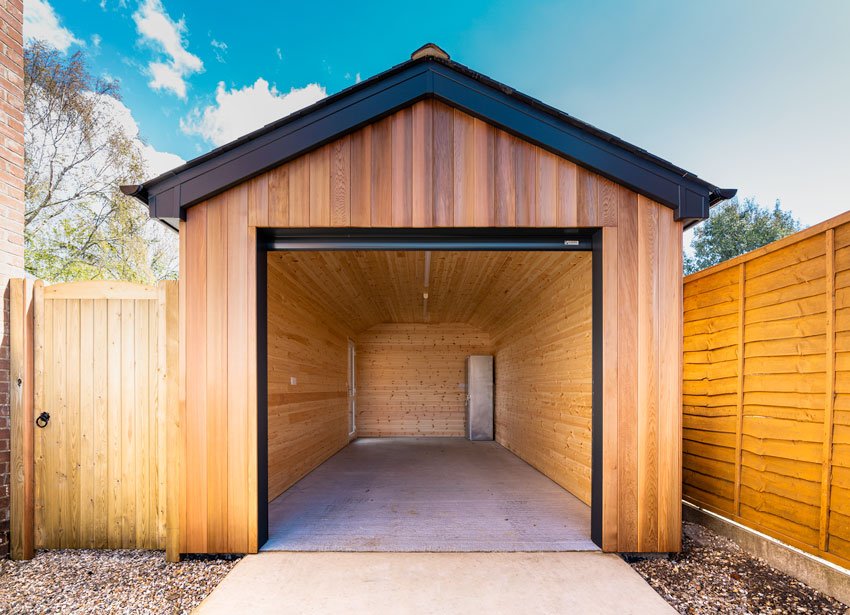 Fully functional oak framed garage of your choice.
Once you've chosen us, our highly qualified team of carpenters will dedicate themselves to hand-crafting a highly personalised product, designed just for you. None of our products are prefabricated. Everything from the shape, size and finish, to the doors, windows, dormer features and furniture – even a room above – is in your hands for you to specify to us, so that we can then make it a reality for you. All our timber garages use beautiful oak, and can be as unfussy and rustic, or as ornately detailed, as you wish – it is your dream garage, after all! We take great pride in our work every step of the way, from making sure each and every joint is cut to perfection, to poring over every detail of the beautiful surface finish.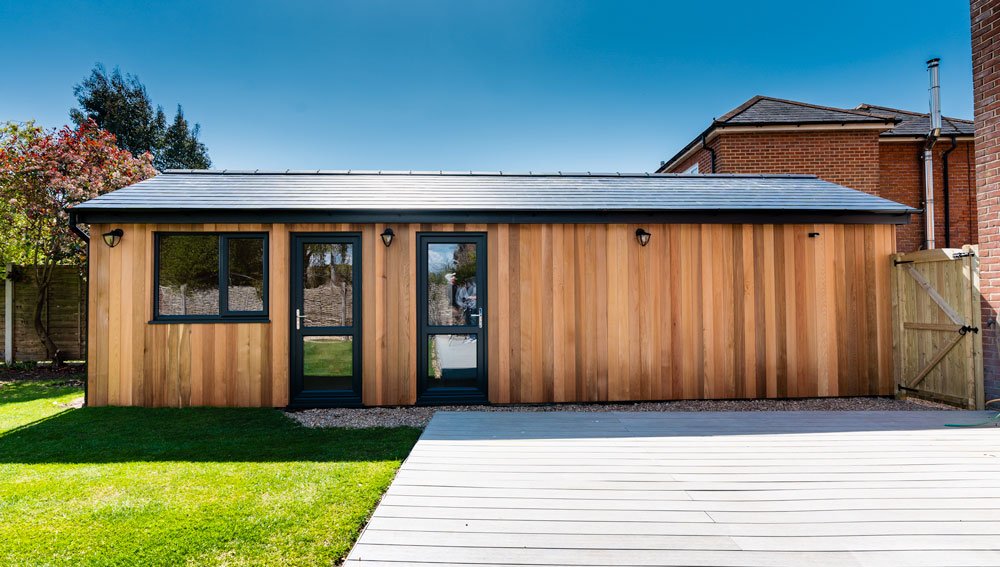 From the initial consultation and design, to the smooth hand-finishing treatment, our team of experts lavish attention, dedication and care in order for you to get a lovingly crafted timber garage that is exactly what you've envisioned.
Perhaps you're dreaming of a double garage with a room above? If so, please do not hesitate to get in touch, and we'll discuss everything, including the cost.
Given the confidence we have in our team and our products, it's no wonder we provide a 15-year guarantee. So, you could say our single-minded passion for quality, and our devotion to our customers lasts long after we've finished the work! Though of course, we have the utmost confidence our finished product will stand the test of time.
[ working steps ]
Our Bespoke Oak Garage Installation Process
Site Visit

Design and Quotation

Finalisation

Site Construction
We can discuss more detail about your idea, take measurements for a quote and talk through the details such as the placement of the garage. We will also need to inspect the area to ensure that there are no access issues and confirm if any site clearance is required.
Following a site visit, we should have gathered all the information needed to provide you with a comprehensive proposal for you to consider. The quotation will also include an initial design of your dedicated garage.
Once the final design and quote are approved, we will place an order with our suppliers for all the material needed to complete your garage build and give you an exact date of construction taking place.
At this point, we have begun the carport building process. Construction time depends on the size of the project, and it can take between 3-6 weeks.
Bespoke Oak Framed Garages Hampshire Free Design Consultations
To get started in creating your bespoke timber framed garage, we'll discuss your idea, including all the details, such as the placement of the doors, the windows, etc. Then we'll take measurements. We will have to take a look at your garden to check, for instance, if any site clearance is required, and that there are no issues regarding access.
We provide complete groundworks services, from foundations to base work. We will take care of all the work, including that involving contractors, and footing, roofing, and so on – your dream timber frame garage is truly safely in our hands from start to finish.
Once that's done, we should be ready to provide you with a comprehensive proposal for your consideration, including a quotation, and most importantly – a preliminary design of your ideal timber framed garage. The next step is simply moving swiftly on to contact our suppliers for the required materials, and then we'll be ready to give you a precise date for when construction will begin.
Construction time frames can vary, though we naturally take pride in providing our services in the quickest and most efficient way possible. To give an example, a typical double-bay garage may take us 8 weeks to complete – though these timeframes are not set in stone. A more usual example would be anything from 3 to 6 weeks. You can rest assured we'll endeavour to complete your timber garage in the shortest possible amount of time it will take for us to deliver a product of the highest possible quality.
You may be wondering about planning permission. In many cases, planning permission is not required for a garage, but in many cases, we can handle it for you if it is. We are there with you every step of the way, working devotedly to make your dream oak garage a reality.
[ our portfolio ]
Some of Our Works
and Case Studies for Clients
click on the photo to find out more